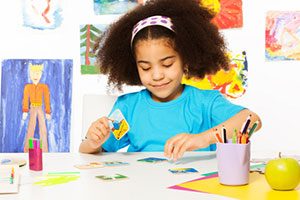 Gym Jam Therapeutics is a fun, state of the art learning center serving children with autism and other related special needs and their families.
Gym Jam provides a full range of services including:
ABA Therapy
Speech Therapy
Occupational Therapy
Parent Training
Social Skills Groups
OUR MISSION
Gym Jam's mission is to help meet the needs of children with autism and their families by offering a variety of evidence-based services all in one location.
Gym Jam's services are designed to help children with autism make progress in the areas of communication, behavior, play skills, social skills, motor skills and more while also providing supports for family members including parent training.
The facility offers one-on-one instruction spaces, play areas, meeting spaces for parents and staff to communicate, a reception area for parents to watch tv, work on their laptops, or talk to other parents, and enjoy our beautiful sensory- friendly Gym space! Our Gym space offers plenty of room for children to run, play and explore. The Gym features a swing, climbing systems, tunnels, parachutes, balls and much more!
You and your child will love Gym-Jam! Contact us today!