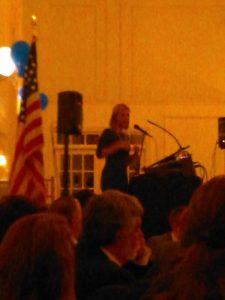 Gym-Jam Therapeutics Attends Annual Autism Awareness Speaks Fundraiser 2017
Gym-Jam Therapeutics attended and was a proud sponsor of the Autism Speaks annual fundraiser hosted by the World Trade Center Association of Philadelphia on Wednesday, April 19, 2017.
The annual event had numerous high-profile guest speakers and presenters, including Jessica Dean (CBS News Philadelphia anchor).
Gym-Jam is honored to have contributed to this event and the mission of increasing both awareness and research of autism therapies and treatment.